Chinese Cereals and Oils association (CCOA), which is affiliated to the State Administration of Grain, is a national first-order society under the leading of China Association for Science and Technology (CAST). It is a non-governmental academic organization whose members are mainly scientific & technical personnel and entrepreneurs engaged in the scientific R&D and industrial production of cereals and oils.
CCOA is a multi-disciplinary and high-level academic organization whose sphere of learning includes raw material resource exploitation, line-bred of high-quality variety, technology and equipment, by-products processing, quality control & inspection of grain, oil, feedstuff additives and so on.
The Food branch and Oil branch of CCOA, two of its nine branches, are affiliated to WUXI COFCO ENGINEERING & TECHONOLOGY CO., LTD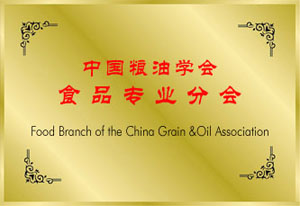 The food branch of CCOA was founded in 1986 and since then was always affiliated to Wuxi institute. It actively organizes academic exchanges for personnel in scientific research institutes, universities, colleges and enterprises in the field of grain, oil and food. It also assists CCOA to carry out academic seminars, annual symposiums, awarding rewards and other affairs. It has promoted the scientific and technological improvement of grain, oil and food industry through 23 year's diligent work.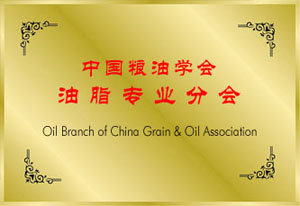 The oil branch of CCOA was founded in 1985. It is an excellent flat-roof for work stuff in oil & fat industry to share and promote new technology, equipments, research achievements and standards. It has made great contribution to advancement and accomplishments of Chinese oil industry.