May 6, COFCO engineering equipment (Nanpi) CO., Ltd. was established and held a grand opening
ceremony. The setting up of this company which is the second company acquired by CofcoET
after the merger of Dongxu grain machine in Zhangjiakou, it will greatly reinforce the manufacturing
ability of engineering equipments for CofcoET, and also enhance its ability to control the R&D for the
KEY equipments and technology.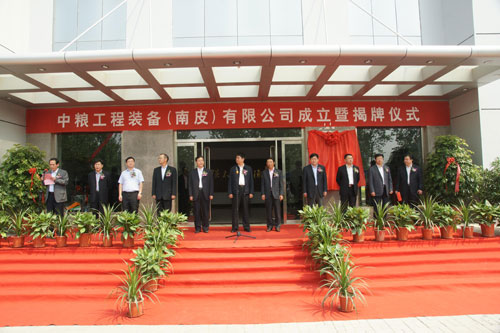 Group commitee member Wan Zaotian attended the ceremony and delivered an important speech.
He pointed out that the company is focusing on making "industry chain, and good product", to
provide customers with quality, safe food and also service. As the leader in domestic oil and food
engineering technology service industry, CofcoET is an important part of the stratege of "All Industry
Chain". He hopes, through the acquisition of Nanpi equipment company, CofcoET can enhance
business cooperation, complement each other, further improve the general contracting business
mode and also the engineering technology and service quality.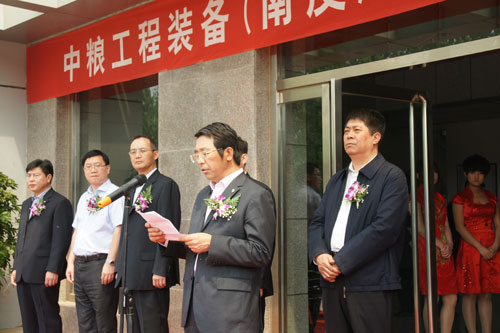 Cofco Engineering Equipment (Nanpi) Co. Ltd is speciallized in R&D and manufacturing the whole
set of equipments for oil processing, extraction, refining etc. The main product oil press machine
has taken more than 50% domestic market share. After the acquisition, based on summing up
those experience of acquisition and management, enhancing new technology and product R&D,
meticulous management, and expanding production scale, CofcoET will make Nanpi company to
be a domestic first class and internationally renowed supplier of "Oil engineering" complete sets of
equipment, and also the internal industrial base for oil processing technology research and development.
The president of CofcoET Li Jian, general manger Yao Zhuan, the functional departments heads,
and also the city leaders, more than 100 people attended this ceremony.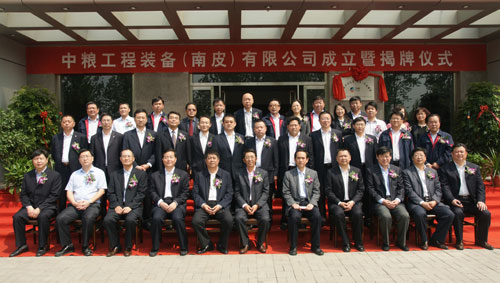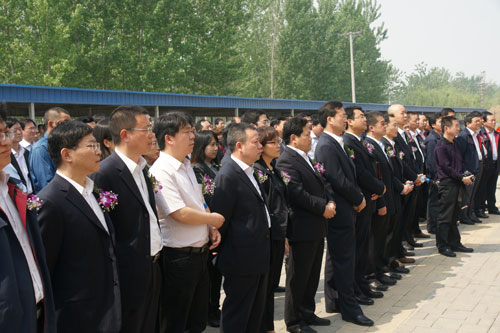 [Close]
[Print]